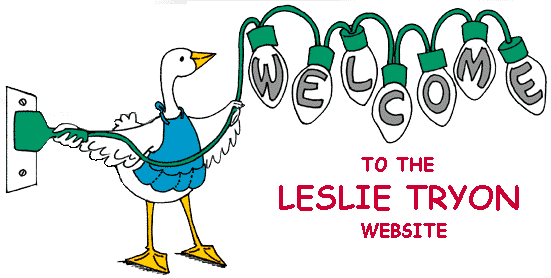 Model Making is our theme. Look for more Model Making fun among our December activities

Everyone is invited!

Place a bookmark so you can return here often.
A great seasonal paperback at your local library or school: Albert's Christmas.
"The Thumbtack Dancer" is a beguiling story of perseverance.
Check it out.

Do you have the entire collection by Leslie and Alma Flor?

Send E-mail to Leslie. Please state if you are a teacher, or librarian, and share any other information that would be helpful in making this site meet your needs.


All images in this web site are copyright protected. Please download only those pages designated as printout projects or handouts. Do not download or otherwise make use of the other images. Leslie Tryon's name and the signature logotype are trademarks of Leslie Tryon.

We respect your privacy. This website stores no information on visitors.